We design a E-commerce Store for you​
WooCommerce is a plugin that works with WordPress, the software that runs 35% of the web. (In 2020, over 455 million websites use WordPress. That means that the WordPress market share is 35% of all websites in the world!) Working on top of the world's most popular content management systems, WooCommerce seamlessly integrates commerce with content. If you own a WordPress site and want to integrate eCommerce or if you are planning to set up a new store with an easy to navigate system, WooCommerce is certainly the answer, being a fast and cost-effective way to build an online store.
WooCommerce is a great starter platform for your eCommerce empire, providing loads of great integrations and features, whilst keeping things really simple. A quick setup and integration and you'll be selling online in no time.
Build exactly the eCommerce website you want
WooCommerce is a customizable, open-source eCommerce platform built on WordPress. Get started quickly and make your way.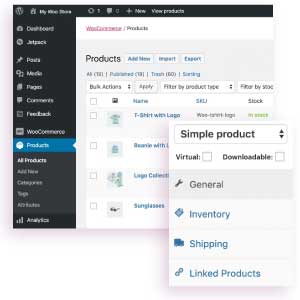 Everything You Need to Start Selling Online
Add WooCommerce plugin to any WordPress site and set up a new store in minutes. Get secure payments, configurable shipping options, and more, out of the box–for free.
From subscriptions to gym classes to luxury cars, WooCommerce is fully customizable. Add features and extend the functionality of your store with official extensions from the WooCommerce Marketplace.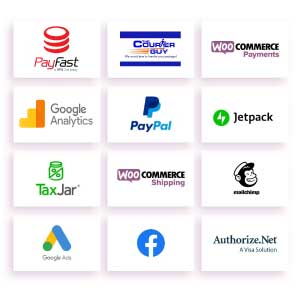 WooCommerce is developer friendly, too. Built with a REST API, WooCommerce is scalable and can integrate with virtually any service. Design a complex store from scratch, extend a store for a client, or simply add a single product to a WordPress site—your store, your way.
Built on WordPress, the WooCommerce dashboard is a familiar interface for store managers to update products and fulfill orders. Save time with automated tax calculations, live shipping rates from leading carriers, options to print labels at home, and the mobile app for iOS and Android.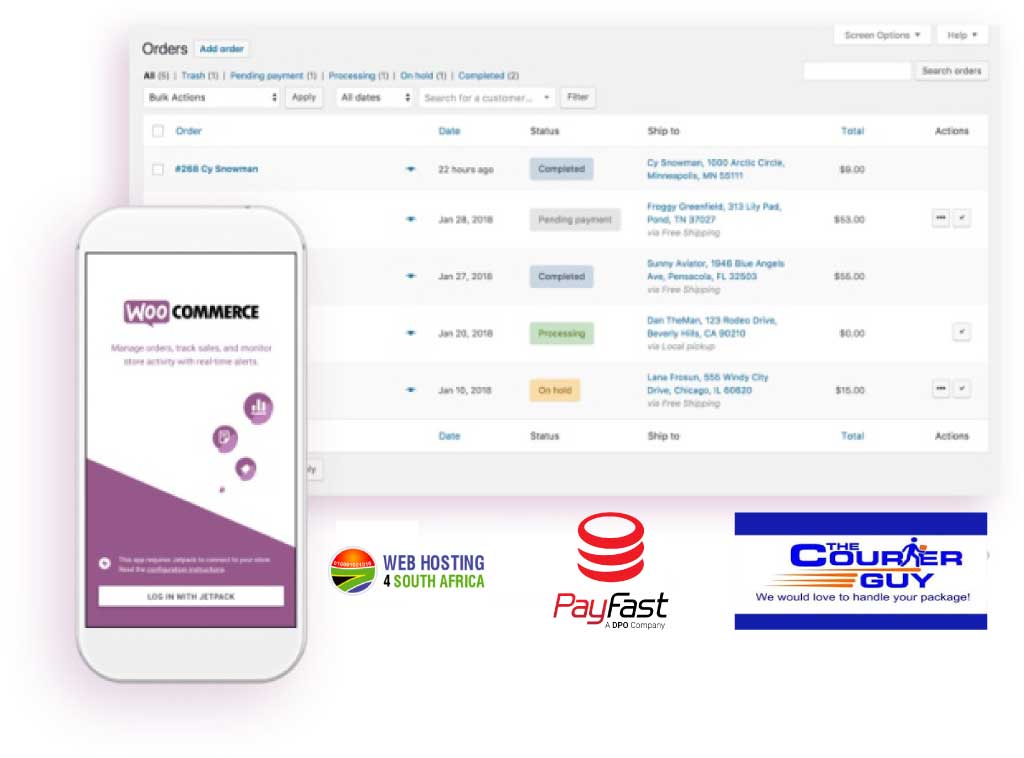 From simple physical products and appointments to members-only digital content, you can sell anything with WooCommerce. Let customers choose from endless product variations, subscription options, single items, or bundles.
Boost sales by listing products on Google Shopping, promoting your store on Facebook, or emailing customers with Mailchimp. Track and report on your marketing efforts with Google Analytics.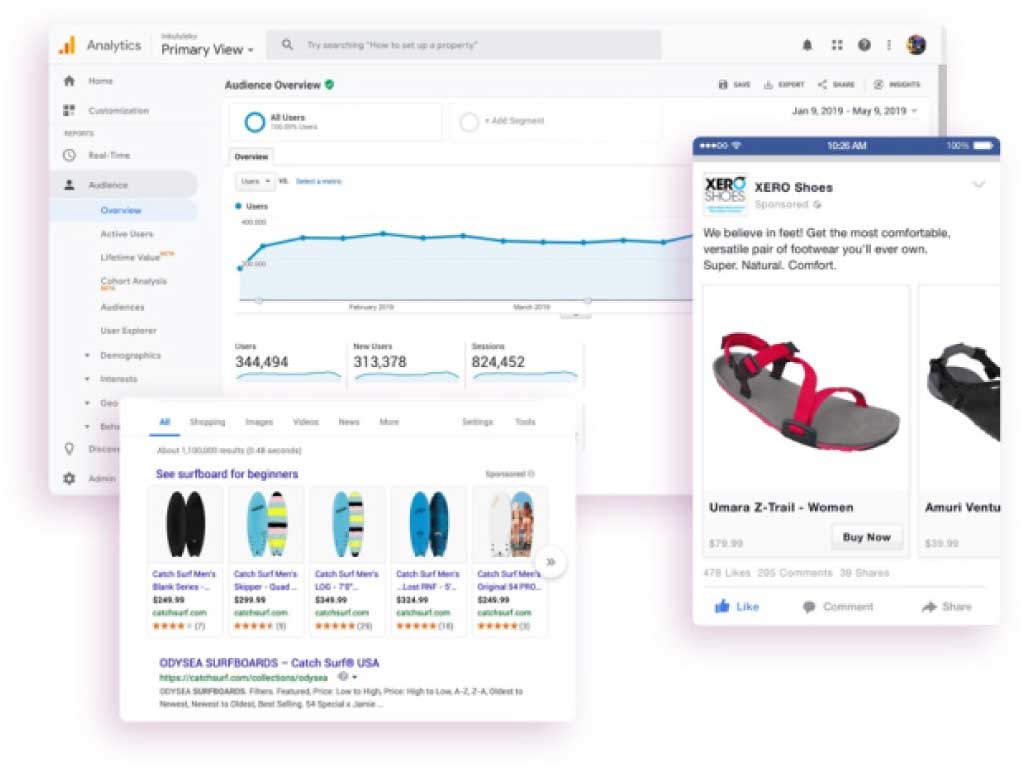 Make your store more customer-friendly with multilingual content and prices in multiple currencies. WooCommerce is 100% translated into 24 languages, including Danish, Ukranian, and Persian. Similar to WordPress, we're committed to being an inclusive and global platform.
It costs nothing to add WooCommerce to a WordPress site. There is no fee on transactions beyond that of the payment service provider, making WooCommerce the most affordable way to start selling physical and digital goods online and to scale from 1 to 100,000+ orders per day.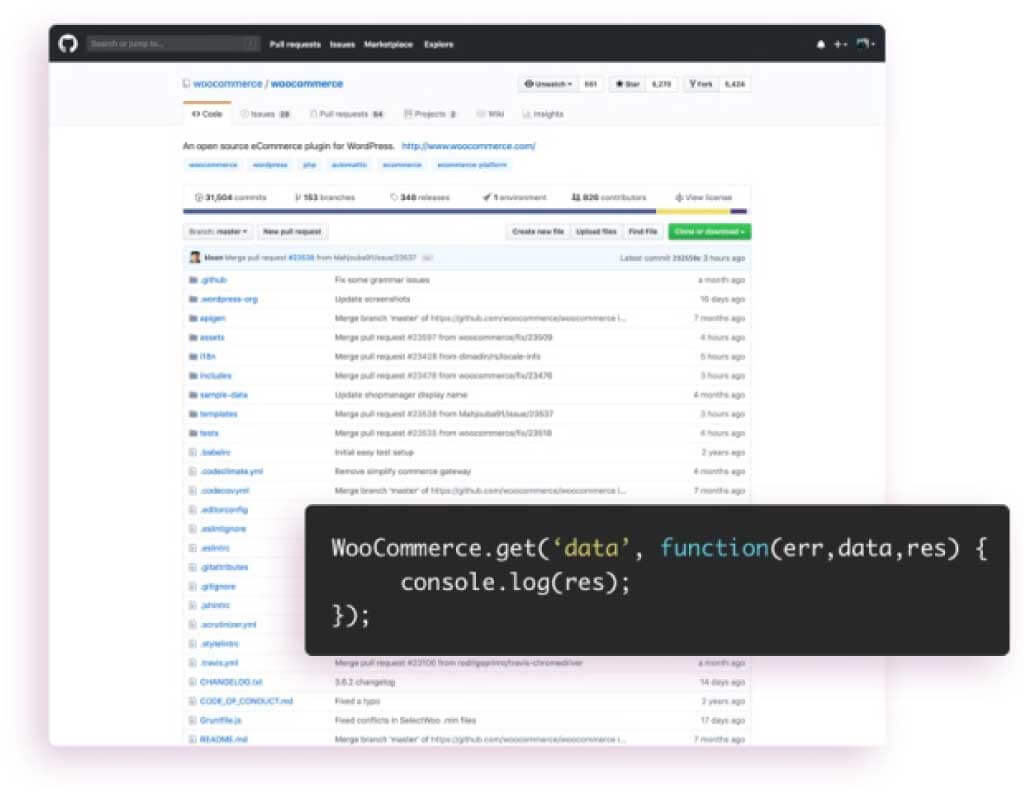 WooCommerce is open source, which means you have complete ownership of your store. Thanks to a REST API, WooCommerce is flexible and scalable, and integrates with virtually any service. Store data is accessible anywhere, anytime, and 100% secure. Build your store, your way.
WooCommerce Blocks allow you to select and display products in a modular way. Add Bestsellers, Top-Rated, New Products, On-Sale Products, products from specific categories, or Hand-Picked Products to any page or post on your site.