Get started today – choose the hosting plan for you!
WORDPRESS HOSTING
Unlimited WordPress Blog Sites
Host Unlimited WordPress Websites

Unlimited MySQL Databases
Unlimited WordPress Web Hosting Features
The best WordPress Hosting features included with our plans as standard.

Lightning-Fast SSD
Our 100% SSD powered, lightning-fast storage cluster provides faster performance and page speed for your website.

Optimised PHP 7.3
Pre-configured PHP 7.3 with PHP-FPM + OPcache. Our customisable default PHP.ini configuration is suitable for most websites.

Latest WordPress
Our plans come fully loaded with the latest version of WordPress, and our WordPress Essentials pack; pre-installed and ready to go.

Host Unlimited Blog Sites
Our hosting plans allow you to host unlimited WordPress websites & blogs under one account – at no extra cost.

WordPress Toolkit
Our WordPress Toolkit provides all the tools you'll ever need; including backup, updates, and cloning/staging your site.

Free Daily Backups
We take daily backups to ensure your WP Installation, website files and database remains safe and secure.

99.9% Network Uptime
The uptime of your WordPress website is essential. So we provide 99.9% network uptime; guaranteed as standard.

Free LetsEncrypt SSL
A free SSL certificate for every domain on our platform; keep your visitor's data secure using our FREE automatic LetsEncrypt SSL Cert.

South African WordPress Experts
Our superior South African support team are highly trained and available to support you with your WordPress site around the clock.

Free Website Migrations
We take the pain out of moving by providing complimentary website migrations by our support team.

No Gurus Needed
We believe web hosting should be easy and affordable for websites of all sizes!

Spam Protection
Market leading Spam Protection by default; powerful algorithms filter junk & malicious emails to keep you protected.
Questions? Comments? Concerns?
Get in touch with us, and we'll get back to you ASAP.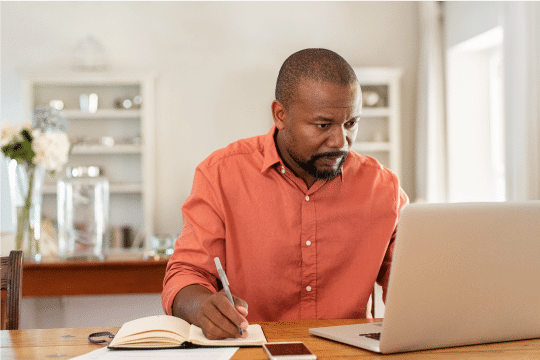 Fully Optimised WordPress Hosting
Upgrade your WordPress experience today; our versatile hosting packages let you do more of what you love.
We designed our Managed WordPress plans to optimise your workflow; with WordPress pre-installed and all the technical configuration is taken care of – you can get straight to work.
Our South African cloud has been fully optimised to ensure your websites & blogs are as fast, secure and reliable as they can be. We utilise 100% SSD storage, combined with optimised server configurations, PHP-FPM and OPcache as standard.
Not only do we provide a fast, scalable hosting solution for your WordPress sites, but we also offer unbeatable in-house support – it's like having your team, always on hand and happy to help.
Our comprehensive toolkit for WordPress helps you to build, secure & run your websites.

Centralised Dashboard
The versatile toolkit for WordPress offers a centralised dashboard to manage multiple instances from one dashboard.

Plugin & Themes Management
One-click management - easily install, update, enable or remove themes and plugins across multiple WordPress installations.

1-Click Security
The WordPress Toolkit provides 1-click hardening; secure your website with all the latest advice at the touch of a button.

Staging Clones
Never change code on your live website again. With our toolkit, you can easily create a clone of your site to test new features.
Automatic Updates
The WordPress Toolkit ensures your website is always updated, and you are running the latest, most secure version of WordPress.

Synchronise Changes
Synchronise data amongst your WordPress instances. If you have several WP instances on your server; sync data between them.
What is WordPress used for?
TL;DR – Pretty much everything…
WordPress is an excellent platform for just about every type of website. The software is flexible, feature-rich and extendable, which makes it a reliable choice for just about anything.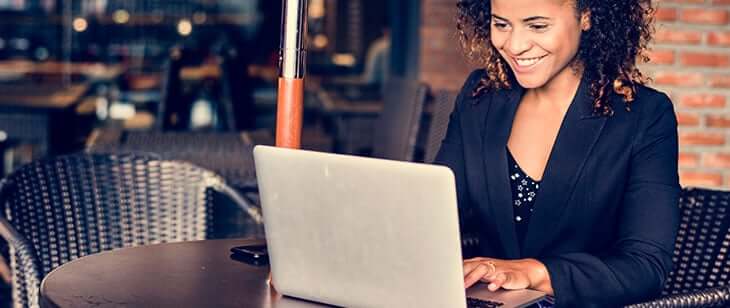 Blogs
WordPress, initially developed as a simple and easy to use blogging platform, and over time it evolved into a robust content management system.
However, the components that made it ideal for a blog were not removed, but have instead been polished and refined.
It's easier than ever to set up a blog using WordPress, and there is an ever-growing support community of active users that can give you help and advice should you get stuck.
Portfolios
If you are looking to display your artwork, design skills, or anything else visual, then you can install themes and slideshow plugins to your WordPress site to show the world.
The CMS of WordPress makes uploading and organising your images easy, and you can then display the photos in pleasing layouts often with automatic resizing. Additional plugins can help you with optimising your images to minimise file size and page load times for optimum performance.
eCommerce Stores
There are many pre-built eCommerce solutions for WordPress, with two of the most popular being WooCommerce and WP eCommerce. These are available in paid for and free off-the-peg themes, or you can install them into your existing site.
The WordPress eCommerce plugins and themes frequently have advanced features and support, unlocked for a small fee. As with other WordPress plugins and themes, there is a large user base, which results in an extensive support and development community.
Business Websites
WordPress is a smart choice for business websites of all sizes, including Marks & Spencer, TechCrunch, Beyonce and Sony Music (to name only a few). These companies each use WordPress for all or part of their website, and there are numerous reasons for this.
Creating a business website with WordPress is very easy; the software is highly customisable so you can ensure that every aspect reflects your brand. You can add just about any feature you require to the platform through the use of plugins and custom development.
WordPress is a common platform for websites, and as a result, it's targeted by hackers and malware. Luckily, there are some simple steps that you can take to keep your WordPress site secure, such as:
Use strong passwords for the wp-admin area of your WordPress installation.
Keep your WordPress core installation, theme and plugins updated.
Maintain a regular backup of your WordPress site.
Try a WordPress Security Plugin to help prevent attacks.
What are the PHP limits in place?
Our plans come default with pretty high limits in place already set for you. However, you can modify these using your PHP Selector in the control panel if you need more, or want to reduce the default limits.
The default PHP.ini values for our WordPress Hosting packages are:
memory_limit=256M
post_max_size=192M
upload_max_filesize=128M
Do you backup my database and all my files?
Yes, we take regular backups of our entire hosting platform ensuring we have a complete backup should you require a restore for any reason. We do recommend that customers also make their backups and store them offline, with WordPress many additional plugins can help you to achieve this.